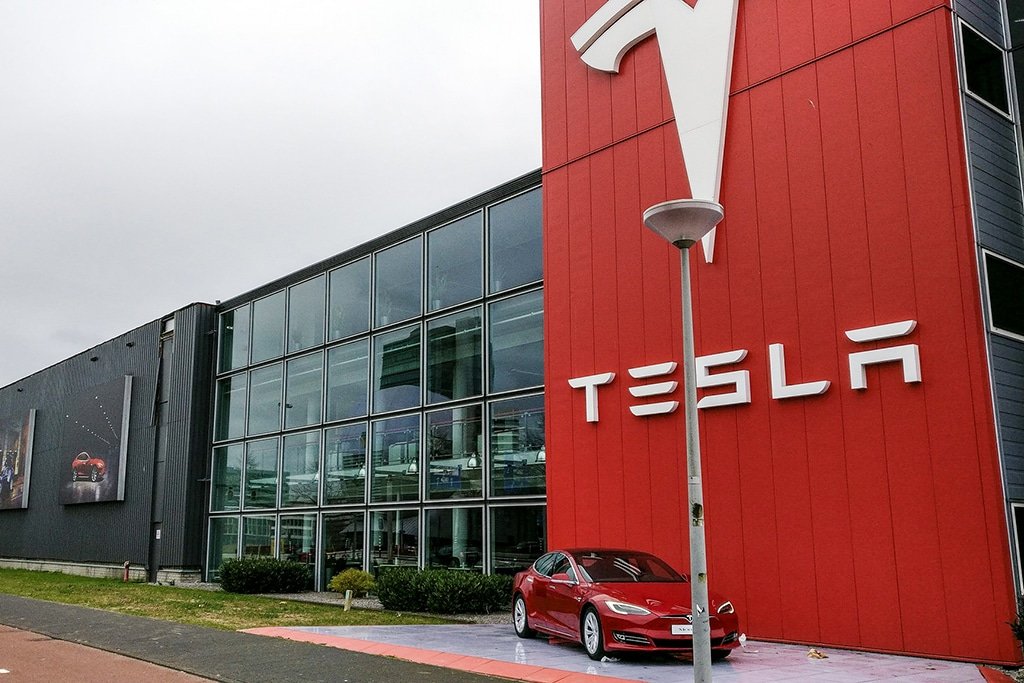 Photo: jbdodane / Flickr
Even the biggest fans of the world's most popular eco-friendly car manufacturer have to admit that Tesla lost 2018. Last year a lot has been said and done that negatively affected the company's well-being. The good name of Tesla's CEO was stained with a fraud investigation while the company has been undergoing massive layoffs.
Nevertheless, the company's greatest merits in the widespread global promotion of an environmental replacement of gas-powered cars have somehow helped Tesla keep floating on the surface.
Moreover, the production of eco-friendly vehicles that marks a breakthrough of the fossil-fuels era, has been continuing to attract millions of dollars from investors around the world who desperately believe that one day a long losing streak will come to a close. However, today this belief might fade forever.
RBC downgrades Tesla's shares
The RBC analysts have thoroughly examined the company's market value. It was concluded that Tesla's shares are overestimated and the company itself was downgraded to underperform.  
Joseph Spak, RBC Capital Markets analyst who is a man behind such a bold statement, express his conclusion saying that the company's current valuation already considers overly lofty expectations, with at least one-third of the share price reflecting an "Elon premium."
Speaking of "Elon premium" Spak means that although Tesla indeed shows solid LT growth, the price of its stocks is heavily dependent on the company's CEO, Elon Musk, rather than on production. Some believe that Musk is using emotional intelligence to manipulate Tesla's investors and workforce thus getting people to buy into the mission of "saving the world".
The analyst lowered his price target on a Tesla stock to $245 from $290. Almost immediately the market has reacted to Spak's motion and on Wednesday Tesla's dropped at 1.11% when premarket moves showed a further fall for Tesla of over 2%. At the moment NASDAQ indicates that the market is gradually leveraging as Tesla is worth $287.85 per stock.
Notably that Tesla's all-time closing high was $385 on September 28, 2017, and it came very close to that on August 7 last year when it hit $379.57 after Musk floated his plan to take the company private at $420.
What's Next?
No one knows what the future holds, however for Tesla this episode has to raise several red flags that signal no good. Today when conventional car manufacturers are forging their path towards an eco-friendly car production, Tesla is losing the status of the industry sole proprietor and it has to fend off increasing swaths of competitors.
There are reports that Porsche is doubling production to 40,000 Taycan's per year, and that the company has already received 3,000 orders from Norway which has been a strong market for Tesla. In the meantime, Musk announced a "tiny profit" in the fourth quarter of 2018.
Following RBC's "underperform" rating, the opinions have divided: a majority of analysts give Tesla stock a "sell" rating,  while the rest splits between a "buy" and a "hold" options on the stock. Though in comparison Porsche has a relatively higher rate of analysts' certainty.
Source: Read Full Article