Bitcoin investments have become a hot topic among many people. The price hike of the cryptocurrency has contributed a lot towards it. After analyzing the current trends, it can be noticed that the price of Bitcoin is increasing on a daily basis. It doesn't seem to decline in the upcoming months.
Some billionaires are also aware of this fact. Because of this reason, they have already started their investments on Bitcoin. Mike Novogratz was one of the most prominent billionaires who invested his money in the cryptocurrency. He foresaw the price hike and invested in a timely manner. He is seeing positive results at the moment because of the decision he took. Following the trend, a few other billionaires have started their investment activities. Mike Cannon-Brookes is one of them. He's one of the co-founders of a leading software firm based in Sydney, Australia. His software firm works hand in hand with Atlassian. While starting the company, he invested his time and effort on it. Now he has started investing his money on Bitcoin because he could see a clear hike of cryptocurrency value in the future.
The successful business ventures of Mike Cannon-Brookes
Forbes assesses the net worth of Mike Cannon-Brookes to be around $2.4 billion. His main business partner, Scott Farquhar, is also a billionaire. He recently purchased one of the most expensive houses in Australia, worth over $70 million and located at Point Piper estate Elaine. Both these guys were able to get onto the list of Australia's richest people under 40, published by Forbes magazine. They were able to become rich and successful within a short period of time because they started their investments in a timely manner. Carrying that forward, Mike Cannon-Brookes is planning to start another investment with Bitcoin. Usually, Mike Cannon-Brookes takes his time to see the future and determine whether it would be a profitable investment or not. He saw that in Bitcoin and he will be investing his time and effort to get profits out of it. However, the effort that Mike Cannon-Brookes will have to spend when engaged with Bitcoin investments is low when compared to the time investment that he did when starting his business.
Betting on Bitcoin is like horse racing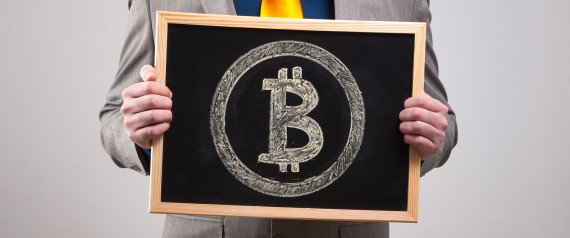 Mike Cannon-Brookes recently made a statement that betting on Bitcoin is more like engaging with horse racing. He knew that every investment is associated with a risk. This fact has tempted Mike Cannon-Brookes to go ahead with this statement. This statement was made by Mike Cannon-Brookes in the form of a Tweet.
With this statement, we can compare what Mike Cannon-Brookes stated about Bitcoin investments and the viewpoint of Novogratz about it. Novogratz stated that about 10% of his net worth belongs to the cryptocurrency space. He also stated that it is the best investment that he has ever done in life. However, the viewpoint about the investment of Mike Cannon-Brookes is much different from Novogratz. In fact, Mike Cannon-Brookes doesn't call it as an investment at all.
As per the tweet, Mike Cannon-Brookes has stated that the amount of money that he invested in Bitcoin is paying him really well. He then says that the investment can either bring him a lot of money or he would lose his money. This is more like horse racing. He has stated the fact clearly in his tweet. That's the main reason why he doesn't like to talk about it as an investment. However, it is important to keep in mind that Mike Cannon-Brookes has never stated anything about cryptocurrency in his tweet. However, the fact is clear that he has invested in Bitcoin.
As per Sunday Morning Herald, the team of Mike Cannon-Brookes does not include any sales personnel. As a result, it can be seen that the customers are looking forward to have a large number of public bets within the cryptocurrency space. At the moment, Mike Cannon-Brookes is working hand in hand with Elon Mask in order to bring the upgrades in battery technology and introducing it to the people who live in Southern part of Australia.
How much should people invest in Bitcoins?
As you can see, some of the most successful billionaires start investing their money on Bitcoin. Any person, whether a billionaire or not, can start Bitcoin investments. However, it is important to have a clear understanding on how much should be invested. Not all money should be invested in Bitcoin. As mentioned by Mike Cannon-Brookes, the money that you spend on Bitcoin is not neccessarily an investment. You are just trying out your like, just as you are engaged with horse racing. If you keep this fact in your mind when spending money, you will get the opportunity to stay away from disappointment when working on the investments. This would also assist you to get a clear understanding about how much money should be invested on Bitcoin.
Source: Read Full Article
….