While U.S. states like Arizona and Georgia have prepared cryptocurrency-specific legislation in recent weeks, Illinois — home to Chicago, the third largest American city — is joining the bandwagon. State Rep. Michael Zalewski has introduced House Bill 5335, which would legalize cryptocurrency tax payments in the state.
Crypto for Taxes Coming Into Vogue in US
The times, they are a changin'? It seems so, as a cryptocurrency tax bill has been introduced in Illinois on the heels of similar bills in Arizona, Georgia, and Wyoming. Could it be the start of a turning tide in America?
IL HB5335, as the bill is called, would allow the Department of Revenue Law of the Civil Administrative Code of Illinois to "accept payment for any tax imposed by the State and administered by the Department by cryptocurrency."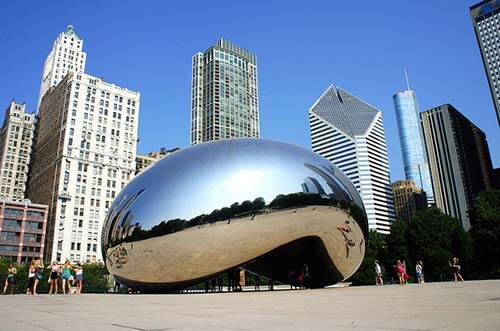 As such, if the bill passes in its current form, any cryptocurrency would be legal tender for paying state taxes in Illinois going forward. The bill mandates that crypto payments be converted to U.S. dollars and credited to a taxpayer's balance within 24 hours of receipt.
The legislation marks only the latest state-level initiative to legalize cryptocurrencies for tax payments in the U.S. Since American politics is a copycat field when it comes to like-minded state legislatures, enthusiasts can look for more states to consider Illinois' example going forward.
Following Arizona and Georgia's Lead
Rep. Michael Zalewski surely looked to the recent crypto developments in Arizona's and Georgia's legislatures while drafting his own proposed cryptocurrency tax bill.
Under-funded states want and need more money revenues, many desperately. So if opening up cryptocurrencies to state taxes widens tax bases in general, even slightly, many legislators across America would be open-minded.
To that end, IL HB5335 may just be the first of many similar bills to actualize nation-wide. In a handful of years, states that don't accept cryptocurrencies may just be outliers. Until then, it's a legislative dynamic to keep a close eye on.
What's your take? Do you think this Illinois bill is promising progress as far as cryptocurrency adoption in America goes? Sound off in the comments below. 
---
Source: Read Full Article