Bitcoin continues yesterday's rise from $8,500 to $9,800 at the time of writing, just $200 short of the big $10,000.
Trading volumes have slightly increased for bitcoin to $6.2 billion and are generally up around $2 billion for all cryptos.
The dollar and USDT pair is leading by far for BTC, occupying all three top spots, followed by Japan and South Korea. While the eth pair has fallen to 9th position.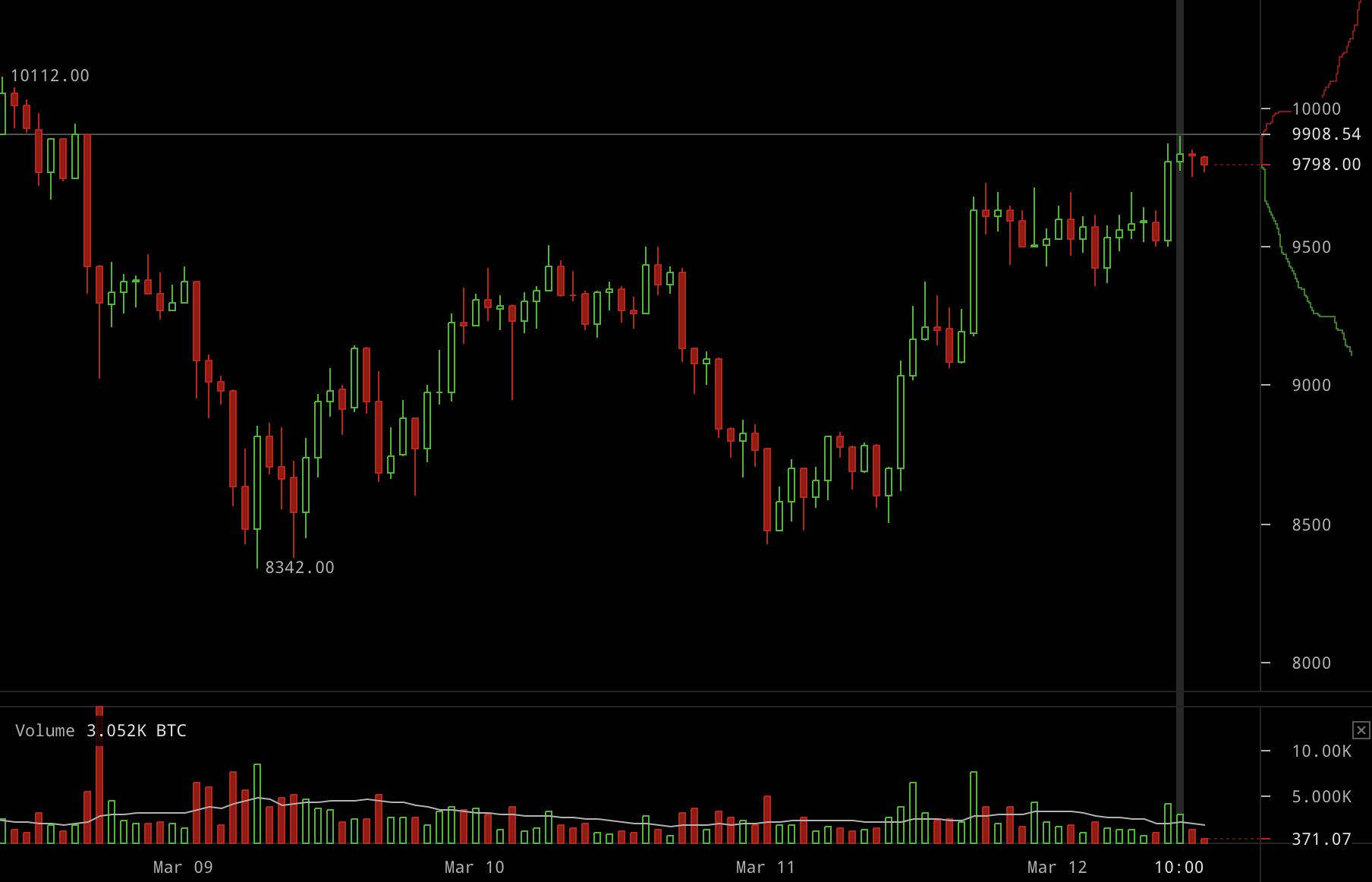 Some say the above looks like a head and sholder or a cup and handle on the one hour and 12 hours time frames, but it doesn't look finely painted.
If it is what some think it is, then it might be quite bullish. However, TA can often be like reading tea leafs, so we'll have to wait and see.
That's Musk spotted with "Cryptocurrencies Simply Explained" by Julian Hosp of TenX. It looks like a stunt, but perhaps he really doesn't have a wider awareness of crypto.
Although the book does appear to be fairly comprehensive, covering some ICOs, explaining ECR20, and even has a chapter on hodl so Musk can be down with the kids now.
Or maybe he wants Tesla to be down with the blockchain, automate them cars through smart contracts that can autonomously pay on Mars.
If the above two reasons are completely silly to explain why price might have risen, then the third silly one is none other than John Oliver.
He dedicated an entire segment to cryptocurrencies. Or, more correctly, to mainly bitcoin and scams like Bitconnect or a project that doesn't yet have a product, EOS.
Bitcoin is pretty much mainstream now. But the rest perhaps not so much. Except for the above brief screenshot of ethereum's subreddit, it was hardly talked about.
Nor is that the exception. The mainstream media keeps acting as if there is only one cryptocurrency and then these other things, but the blockchain though…
That's perhaps because they can't quite wrap their head around ethereum, especially as they just learned about bitcoin.
They'd need to spend some weeks to understand what all these smart contracts are about and why techies seem to care about them. Until then, you might as well spell ethereum just as you spell bitcoin as far as the mainstream media is concerned.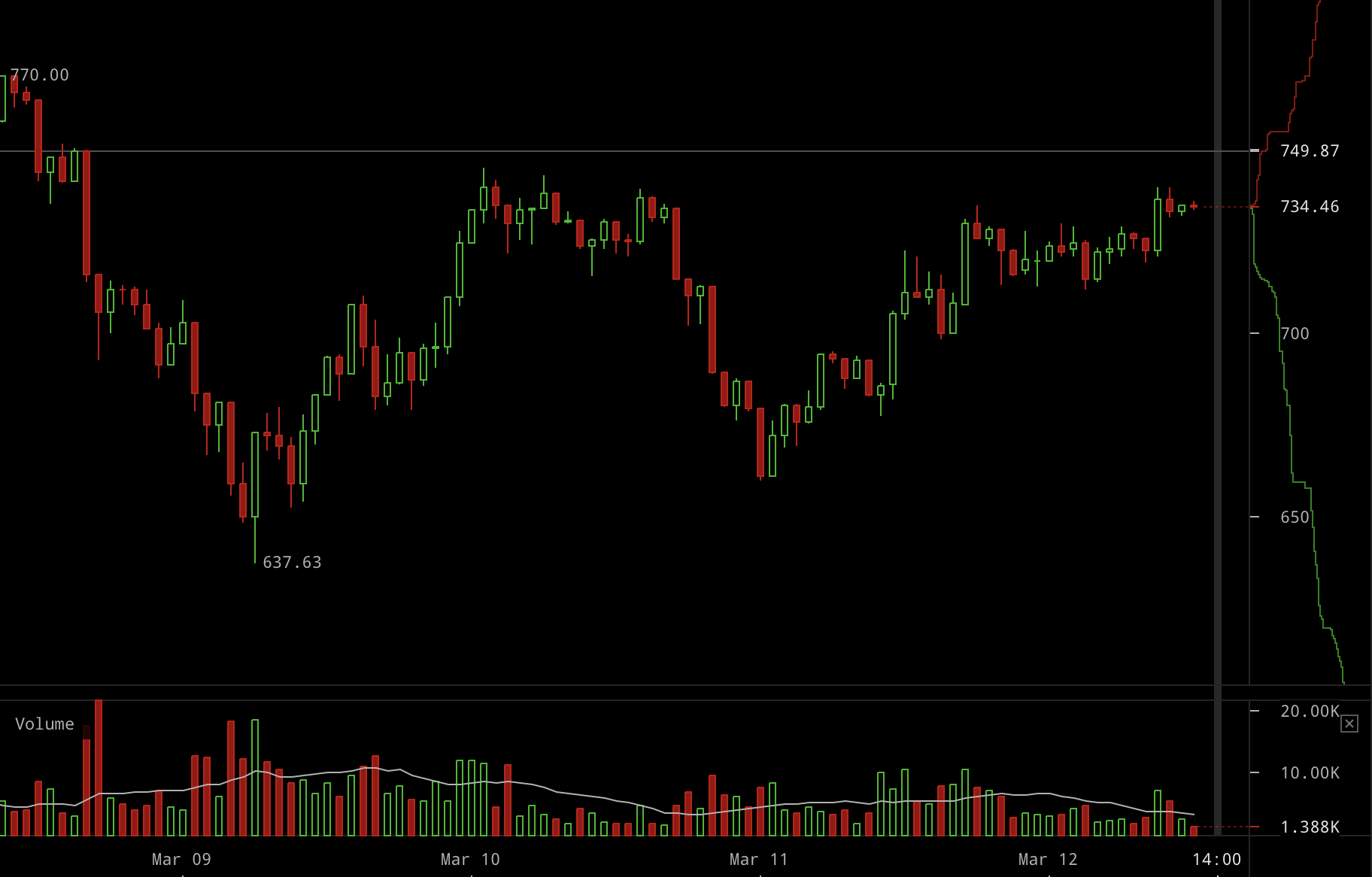 And, arguably, as far as the price is concerned. Eth's chart looks pretty much identical to bitcoin's, but in a longer time frame of four hours.
The currency is up from $650 yesterday to reach around $740 at the time of writing, with trading volumes at $1.5 billion.
Yet, it might be that Bitcoin Cash is leading, even though their trading volumes are at just half a billion, because the price moves on its chart appear clearer: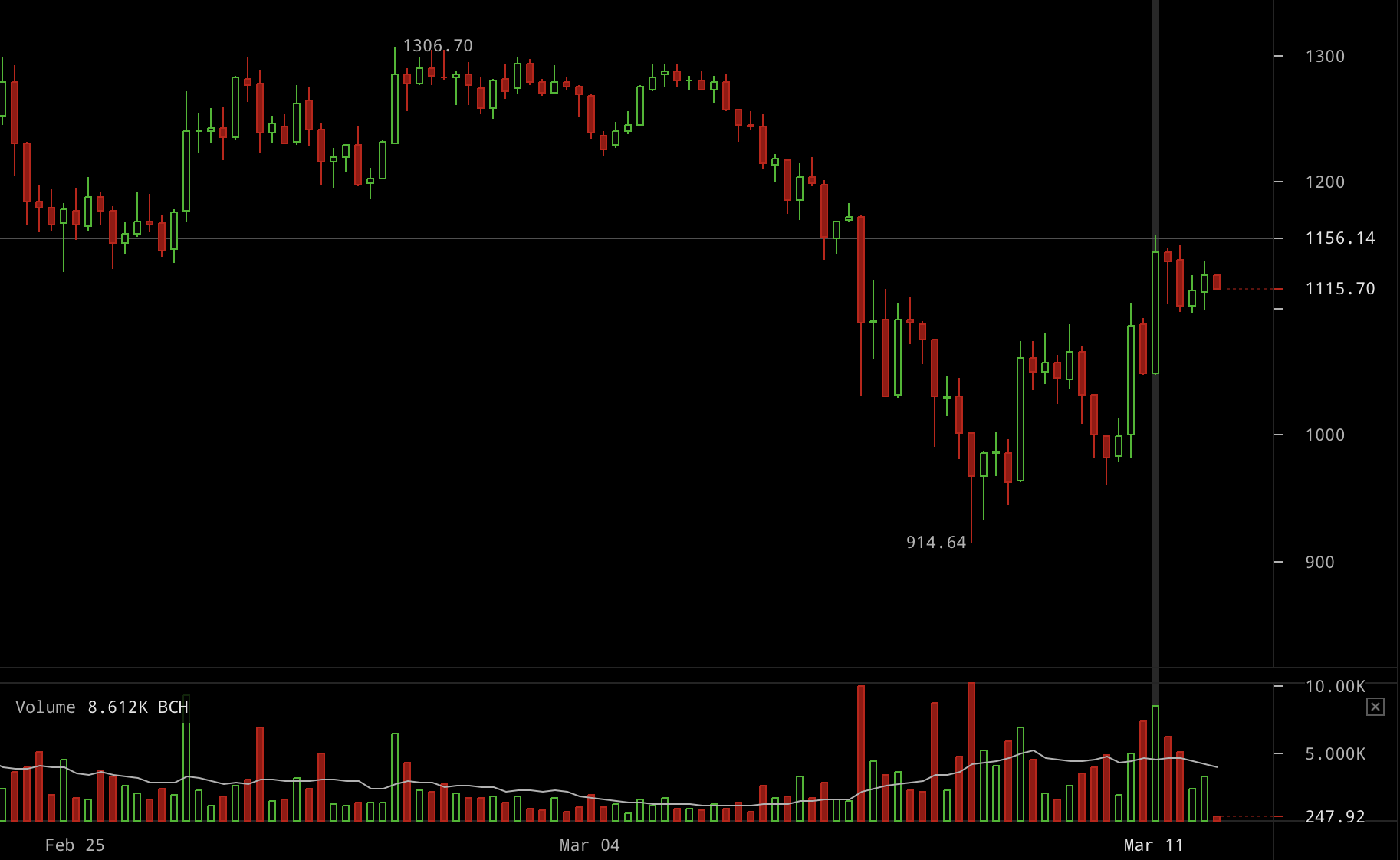 BCH has been given a significant boost after some 100,000 merchants started accepting it for payments.
That includes some 31,000 restaurants across Europe that now deliver your dinner through takeaway.com for Bitcoin Cash payments.
The currency, thus, started turning bullish a couple of days ago, seemingly turning sentiment for the others. But we'll have to wait and see now how this develops as winter finally gives way to spring.
Source: Read Full Article