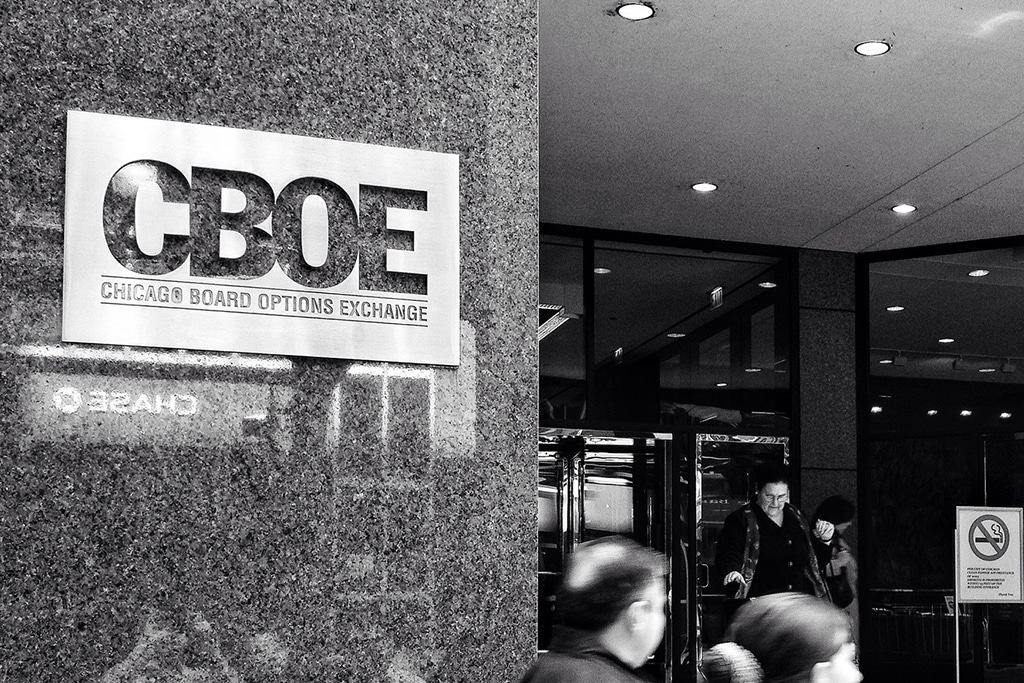 Photo: Thomas_Yung / Flickr
As it has become known the Chicago Board Options Exchange made an unexpected statement: CBOE Futures Exchange (CFE) is not going to add any new Bitcoin futures of any kind this March.
Review of Approaches
This move is explained by the necessity to review the approaches to digital assets trading in order to make sure that the exchange has chosen the right strategy. In its statement, the exchange explained this decision the following way:
"CFE is not adding a Cboe Bitcoin (USD) ("XBT") futures contract for trading in March 2019. CFE is assessing its approach with respect to how it plans to continue to offer digital asset derivatives for trading. While it considers its next steps, CFE does not currently intend to list additional XBT futures contracts for trading."
At the moment there are some Bitcoin futures listed which will expire in June. Nevertheless, CBOE is not going to terminate their trading earlier which means that till June they will be available for trading. But at the same time, other new contracts were listed in many categories and Volatility Index futures are among them.
As Coinspeaker has reported, CBOE launched Bitcoin futures trading in December 2017 in order to expand investors opportunities. In the case with Bitcoin futures, investors do not need to own any Bitcoin, instead, they purchase contracts that track the underlying price of the digital asset. Gains or losses of investors depend on the changes in contract price by its expiration date.
One of the CBOE's closest competitors, CME which is now the world's largest futures exchange, listed its first Bitcoin futures contracts a little bit later than CBOE. Nevertheless, now its performance in this aspect is much better.
Bitcoin Market
As for Chicago exchanges, their futures are cash-settled. It means that the difference between the spot and futures prices of the underlying asset is to be paid in U.S. dollars.
By contrast, the institutional investment-aimed Bakkt platform is going to deliver physically-delivered Bitcoin futures. The platform hasn't been launched yet, but it is already highly anticipated as it is expected to help the market overcome the bearish trend.
At the same time, the United States Securities and Exchange Commission (SEC) still hasn't taken a decision whether to approve a Bitcoin ETF or not. While its experts are still considering the feasibility of this move and its potential influence on the market, its commissioner Hester Peirce has a rather positive opinion about Bitcoin. But it is also said the approval of Bitcoin ETFs is still a rather questionable issue.
Nevertheless, it's worth mentioning that the news from CBOE on non-listing new BTC features has not seriously affected by the market. At the press time, Bitcoin is traded for $3 887 having gained less than 1% over the last 24 hours.
Source: Read Full Article