Kudlow: US will have 20% growth in the third, fourth quarters
National Economic Council Director Larry Kudlow discusses his outlook for the economy amid the coronavirus pandemic and Joe Biden's call for higher taxes.
White House economic adviser Larry Kudlow said Thursday he expects between 20% and 30% growth in the third and fourth quarters of 2020.
Continue Reading Below
"Twenty-percent-plus growth in the third and fourth quarters. You can score that," Kudlow said in an interview with FOX Business' "Varney & Co." "We're going to have a big bang year next year when the president puts in his free-market reward success policy."
WAITING FOR THE EXTRA $300 WEEKLY UNEMPLOYMENT BENEFIT? HERE'S WHEN IT COULD START
He also expects the U.S. to show a V-shaped economic recovery despite concerns that new spikes in coronavirus cases throughout June and July might make that prospect less likely.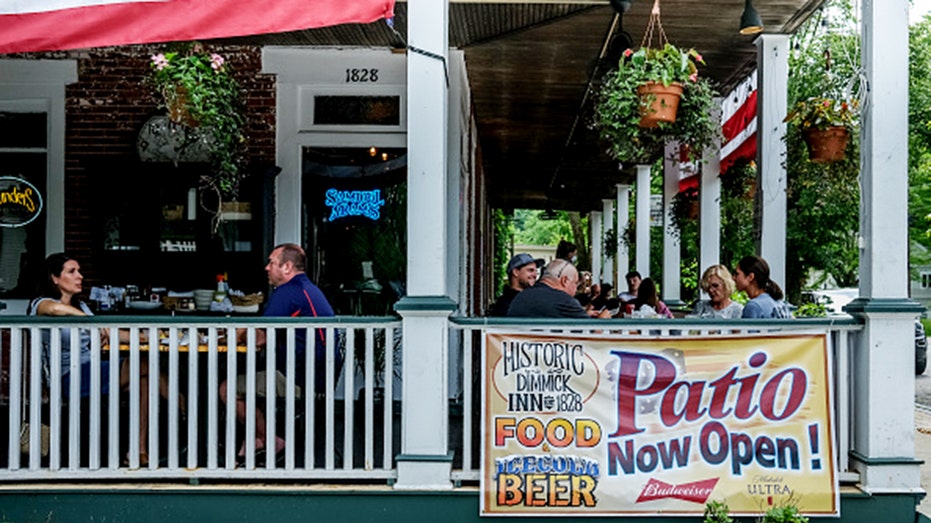 People are seen drinking and eating at a restaurant. (Photo by Preston Ehrler/SOPA Images/LightRocket via Getty Images)

Kudlow has been consistent in his belief that such a recovery trend is still possible for the country, despite concerns from bankers who predicted a slower, U-shaped recovery in July.

STOCKS SLIDE AS NEW JOBLESS CLAIMS TICK HIGHER

He added that Americans "created over 9 million jobs…in the last three months," and that he thinks the U.S. is headed "for [a] strong, V-shaped recovery" from the COVID-19 pandemic.

The economic adviser mentioned the housing, auto and retail as examples of thriving, post-pandemic U.S. industries.

GET FOX BUSINESS ON THE GO BY CLICKING HERE

Another 1.1 million Americans filed for unemployment last week, bringing the total number of claims since COVID-19 came to the U.S. to 57.4 million — more than a third of the U.S. labor force, the Labor Department said on Thursday.

Kudlow said stimulus talks remain "rather stalled."

CLICK HERE TO READ MORE ON FOX BUSINESS

Source: Read Full Article