This analysis brought to you by RoboForex
On Tuesday, December 8th, the ETH price is slightly slumping, trading at 590.31 USD. The cryptocurrency is looking strong: for a new impulse of growth, it needs just a good reason.
On D1, the pair is trading near the horizontal resistance level. Currently, after a bounce off 38.2% Fibo, we can expect the quotations to continue the correctional decline to the nearest support level. The MACD histogram remains above zero but is declining slightly, which is a signal for a pullback. In the nearest future, a decline might follow; when it is over, the uptrend should resume. The aim of the growth is still the nearest support level of 650.00 USD.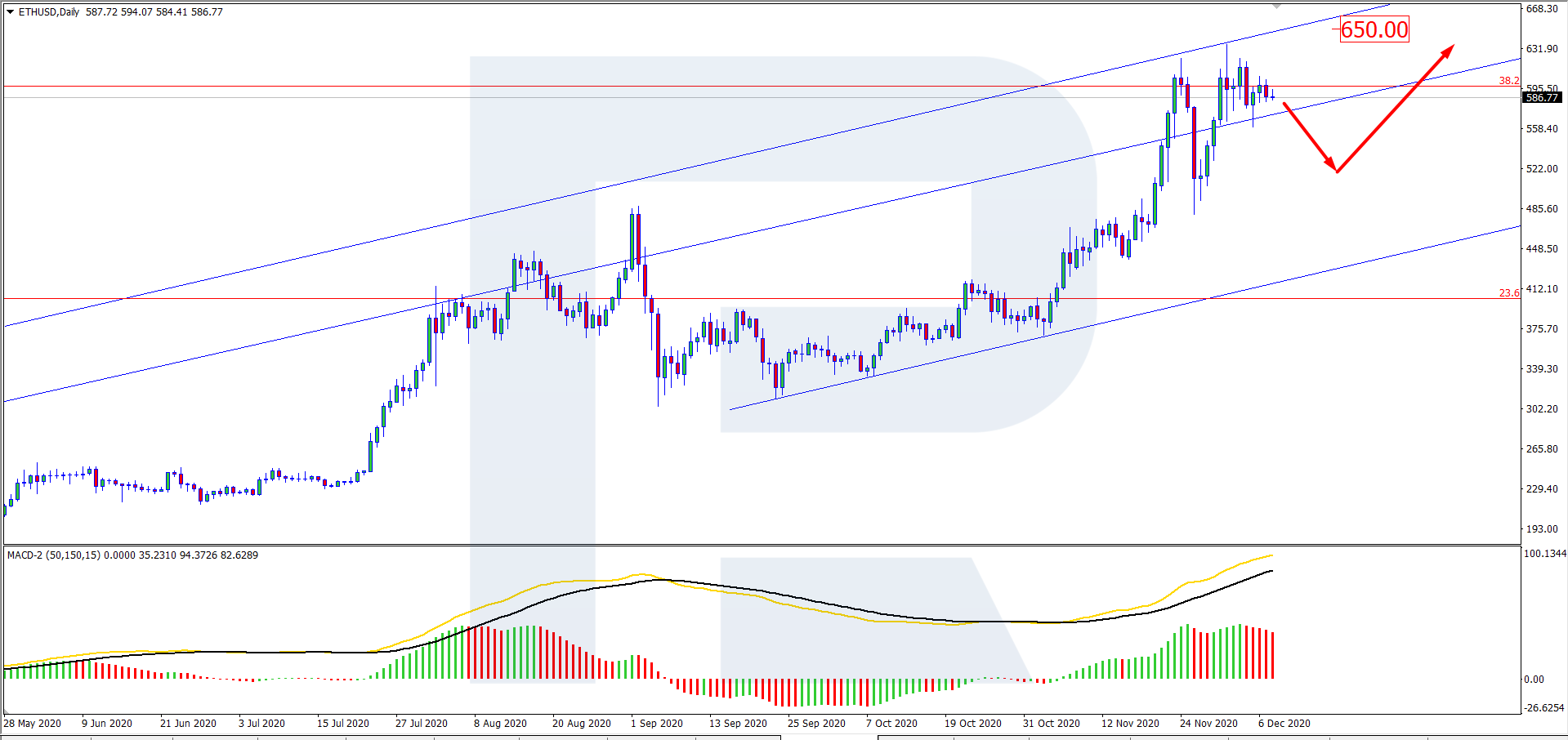 On H4, the picture is similar to that on D1: the quotations are testing the horizontal resistance level inside the ascending channel. After the correction, the coin has all chances for resuming the growth. The Stochastic is in the overbought area; it has formed a Black Cross, increasing the probability of a correction before the uptrend resumes. The aim of the latter (as on the larger timeframe) is 650.00 USD.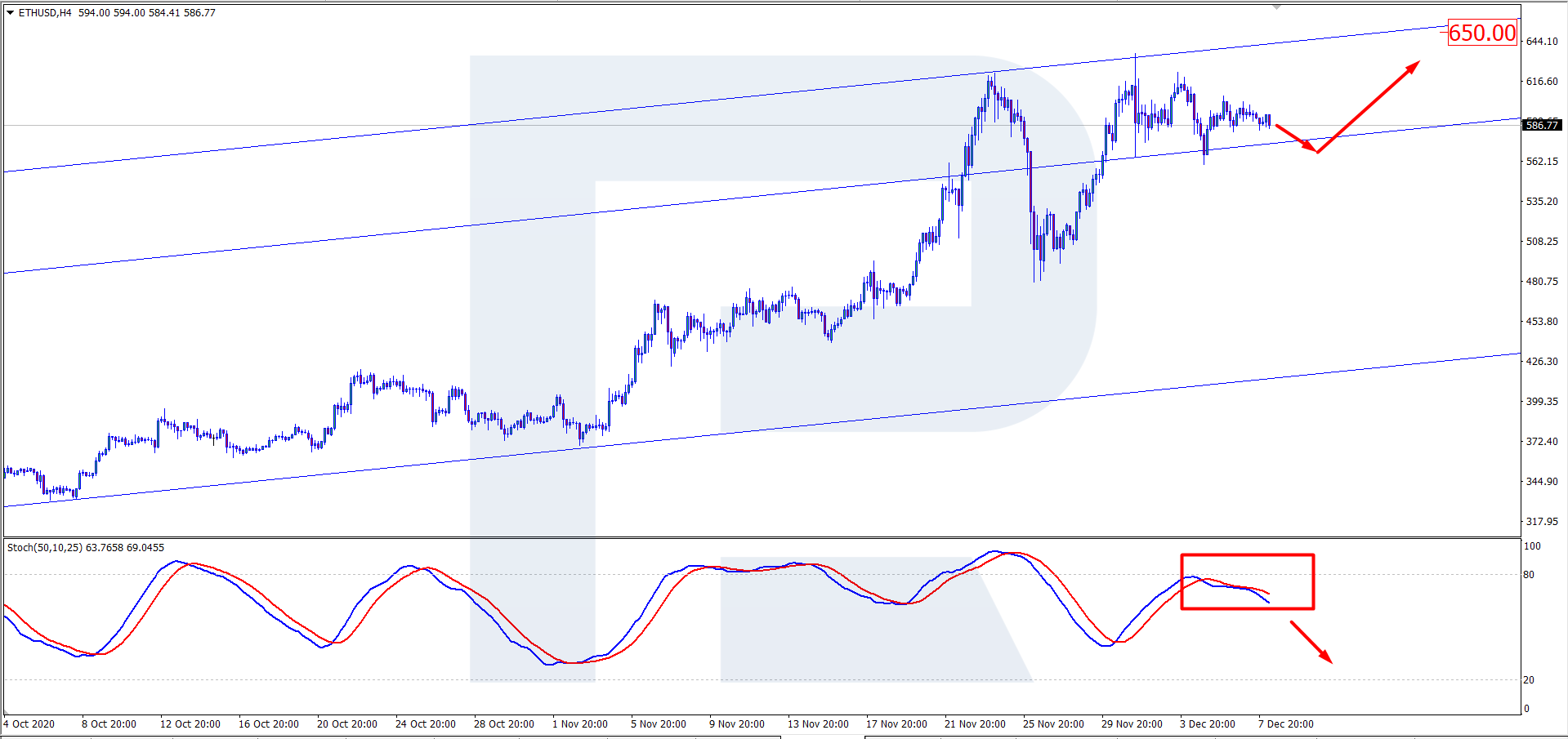 The depository contract of Ethereum 2.0 now contains over 1.1 million ETH – the market now really believes in what is going on and is ready to wait. In fact, there is a long time to wait – until the next update of the network. All in all, the Ethereum blockchain now has about 700 million USD blocked. The money is stuck with no way of a withdrawal until the network is updated to version 1.5. This one will unite the old and new versions of the network, and no one knows when exactly this will happen. Let me remind you that the market spent almost a year in anticipation of phase one, with no clear indications of when it would happen.
Having the money blocked on the depository contract makes sense because you will be among the first ones to make a profit on stacking later. This is a way of making money passively – an alternative to or full-scale replacement of mining.
It has become known that stacking can bring about 14.5% of profit annually. However, this will not remain forever because the rate is floating and will be decreased proportionally to the growth of the ETH volume in the network.
By Dmitriy Gurkovskiy, Chief Analyst at RoboForex
Disclaimer
Any predictions contained herein are based on the author's particular opinion. This analysis shall not be treated as trading advice. RoboForex shall not be held liable for the results of the trades arising from relying upon trading recommendations and reviews contained herein.
© 2020 CryptoDaily All Rights Reserved. This article is provided for informational purposes only. It is not offered or intended to be used as legal, tax, investment, financial, or other advice.
Related TAGS:
You can share this post!
Source: Read Full Article