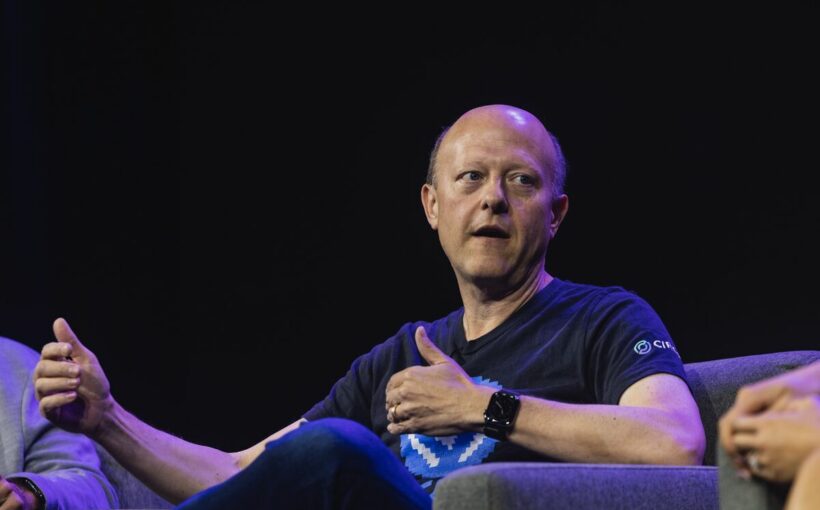 Circle Eyes French E-Money License, Names Paris As Centerstage For European Expansion
Crypto payments company Circle applied for an e-money license from regulators in France as the USDC stablecoin issuer moves to expand its presence across European markets, Bloomberg reported on Tuesday.
The stablecoin giant shared the news during Paris Blockchain Week where CEO Jereremy Allaire noted that Circle means to successfully register as a digital asset service provider with the French markets authority.
Allaire added that the digital payments company applied for an electronic money institution license with France's banking authority.
Setting up shop in Paris and using the French capital as a staging area for expanded operations in Europe is a strategic move from the company, CEO Allaire said regarding the decision to build a base in Paris.
Both for commercial and policy reasons, we believe that France is the right center for us as we look to scale this business in Europe.
Allaire praised President Emmanuel Macron and his administration's efforts aimed at propelling France to the forefront of crypto innovation by implementing friendly regulations. Following crypto failures like FTX, authorities are working to tighten crypto rules without stifling digital asset businesses.
1/ Today we announced that we have formally registered to be regulated in France as the headquarters for our European expansion, under French digital assets and e-money laws, with plans for EU-wide operations under MiCA. https://t.co/OG4xVRVPLX
Circle Positions EUROC And USDC For European Market
CEO Allaire shared intentions to align Circle's Euro-backed stablecoin EUROC with the European Union's Markets in Crypto-Assets (MiCA) regulation for crypto assets. The MiCA bill proposes caps and reserve requirements for fiat-pegged cryptocurrencies like Circle's stablecoin products.
On April 18, the European Parliament will hold the final debate to decide on the MiCA bill. Companies like Binance and Circle that are already registered with European regulators will be given a transitional period to comply with the bill if necessary.
5/ Was thrilled to be joined by Minister Barrot (@jnbarrot) on stage at Circle Forum Paris to announce our expansion, joined by hundreds in the local ecosystem. pic.twitter.com/ayKQS3f9g7
Tuesday's news comes at a time when Allaire's crypto payments heavyweight is navigating a U.S. banking crisis and a drop in USDC's market cap.
Source: Read Full Article