Bitcoin is close to $2,000 cheaper in euros than in dollars for the first time ever as far as we can recall.
The currency is trading at $34,000 on global exchanges for the BTC/USD pair at the time of writing.
However, its price is €26,600, or about $32,000 on Coinbase. On the more euro focused Bitstamp, it's at €27,000, worth $32,700. Significantly less than the global dollar price of bitcoin.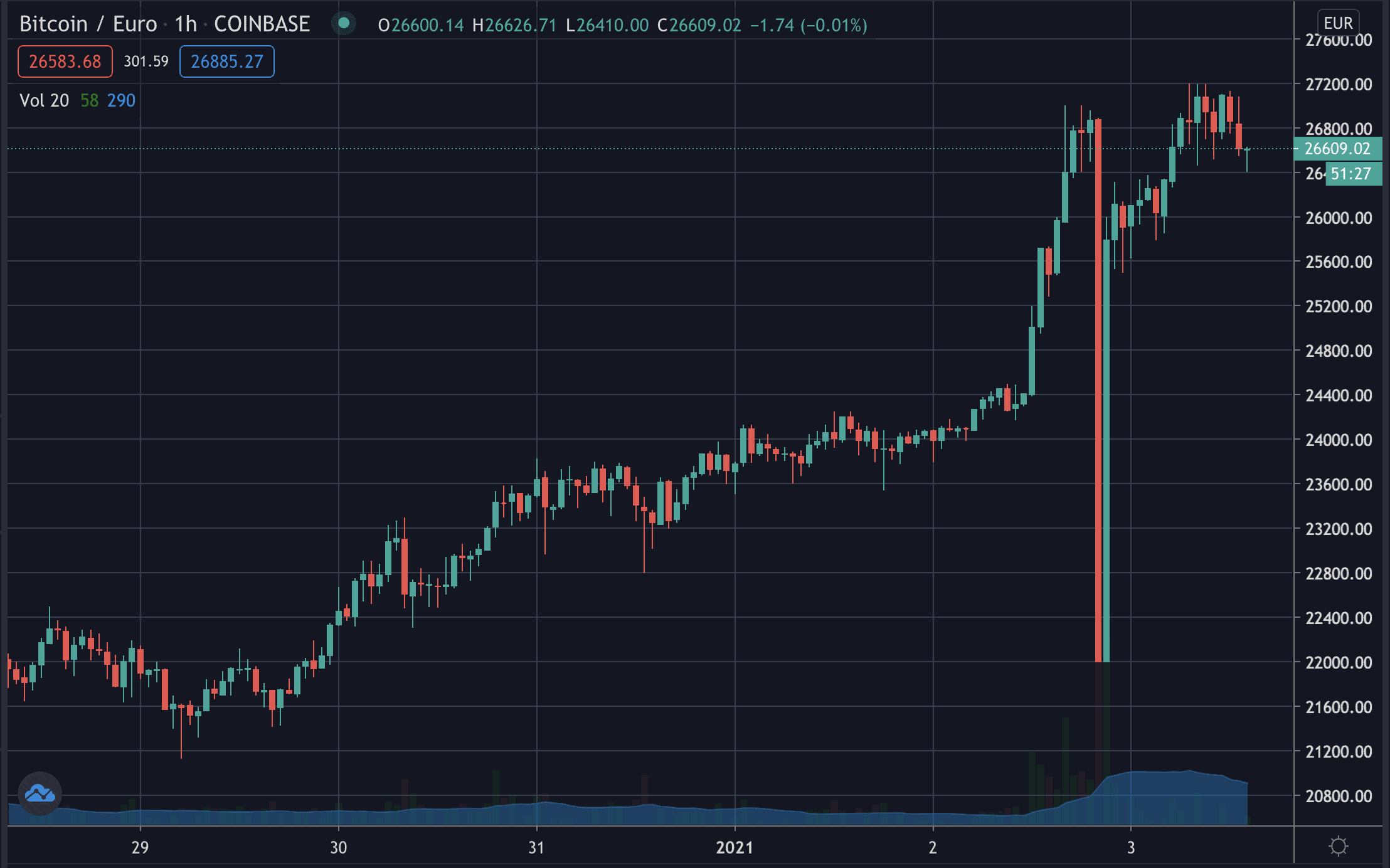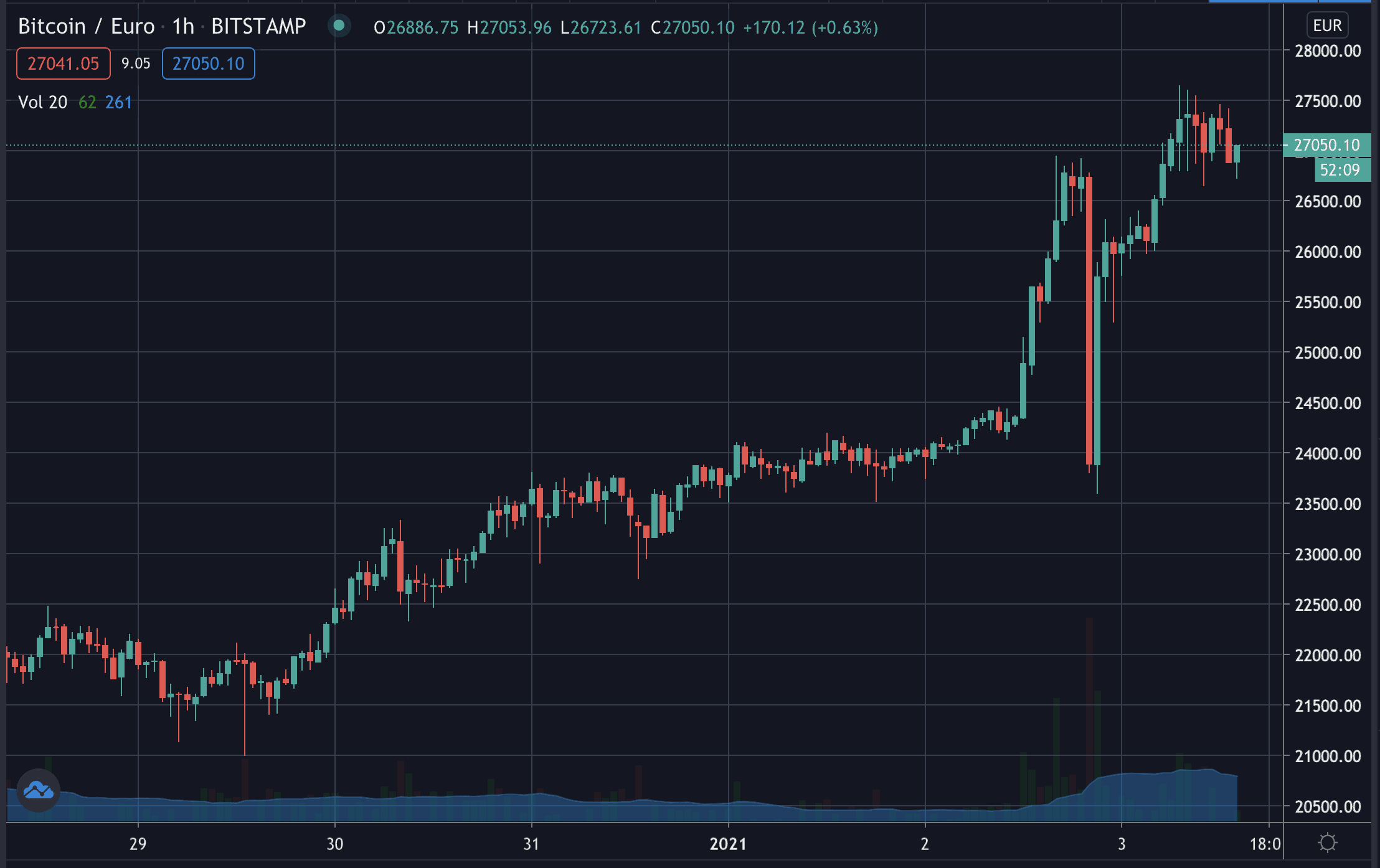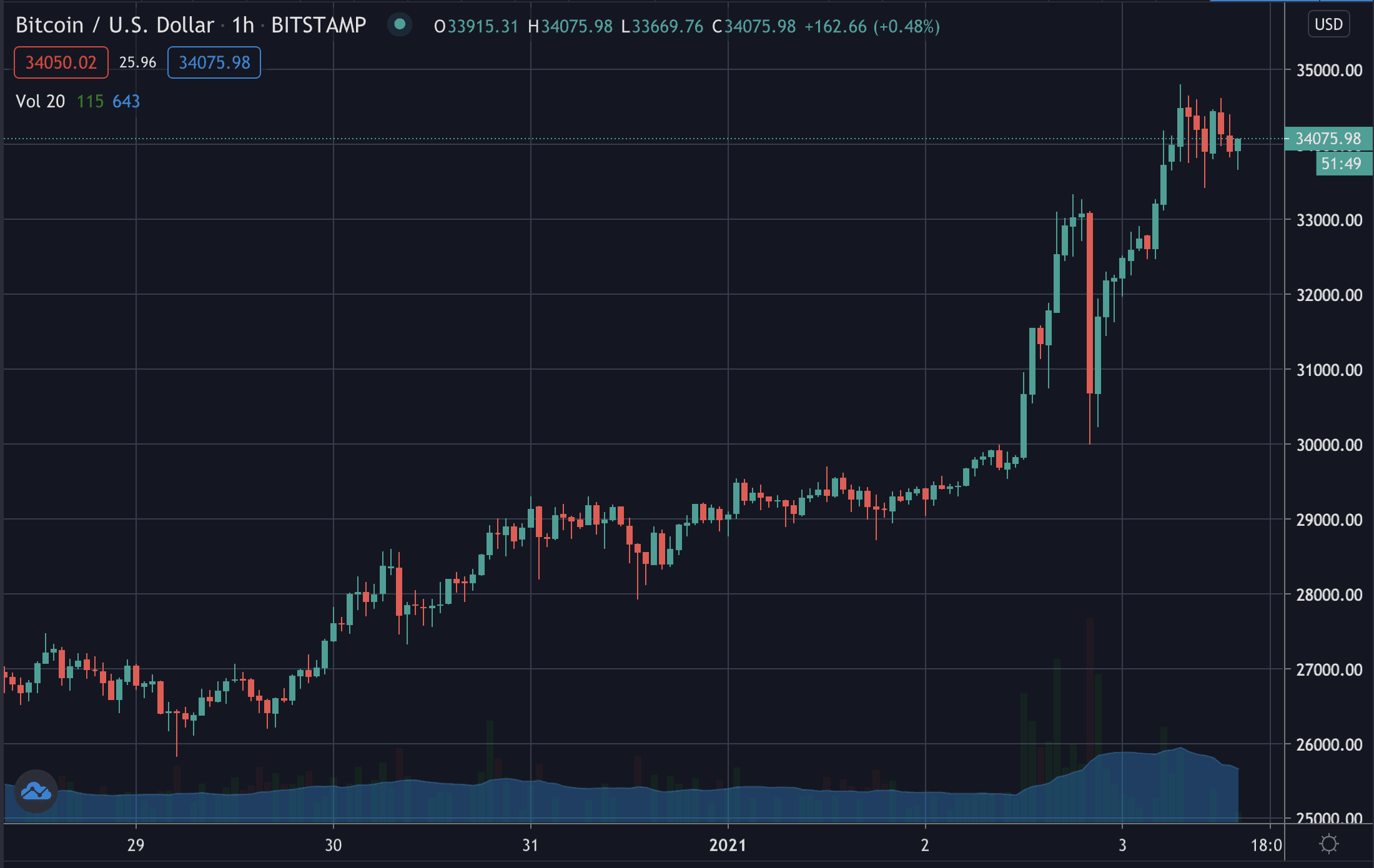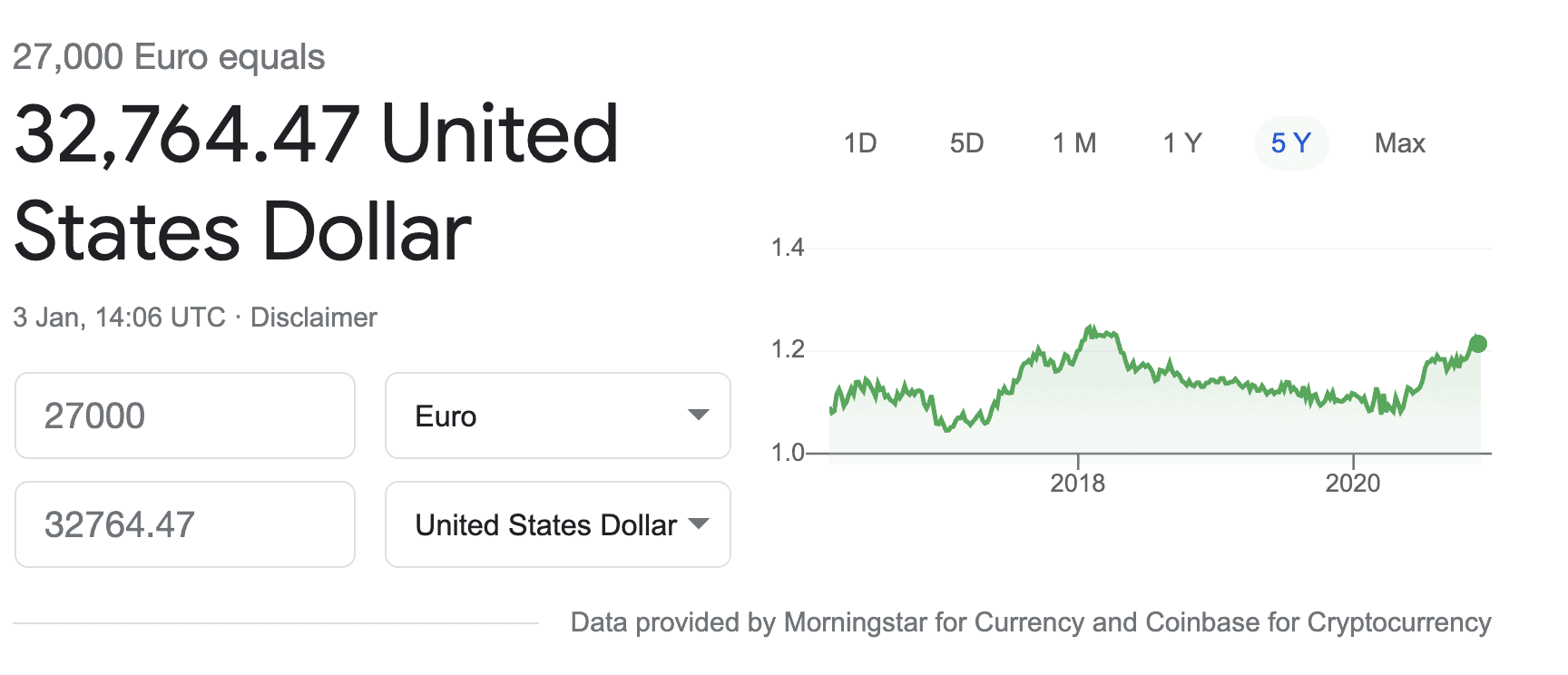 Kraken is seeing a discount too in its euro pair, with this being a euro wide phenomena, most likely due to the forex exchange markets being closed over the holdays.
Euro bank transfers may also take some time to hit exchanges, leaving this huge arbitrage opportunity untappable currently.
However, forex desks should open later this Sunday at around 10PM UTC, at which point we may see for the first time a euro dollar bitcoin arbitrage.
Anyone who has dollars might at that point sell them for euros to then buy bitcoin with the euros.
Suggesting this might bring some extra buy pressure for the crypto, in addition to more sell pressure for the dollar.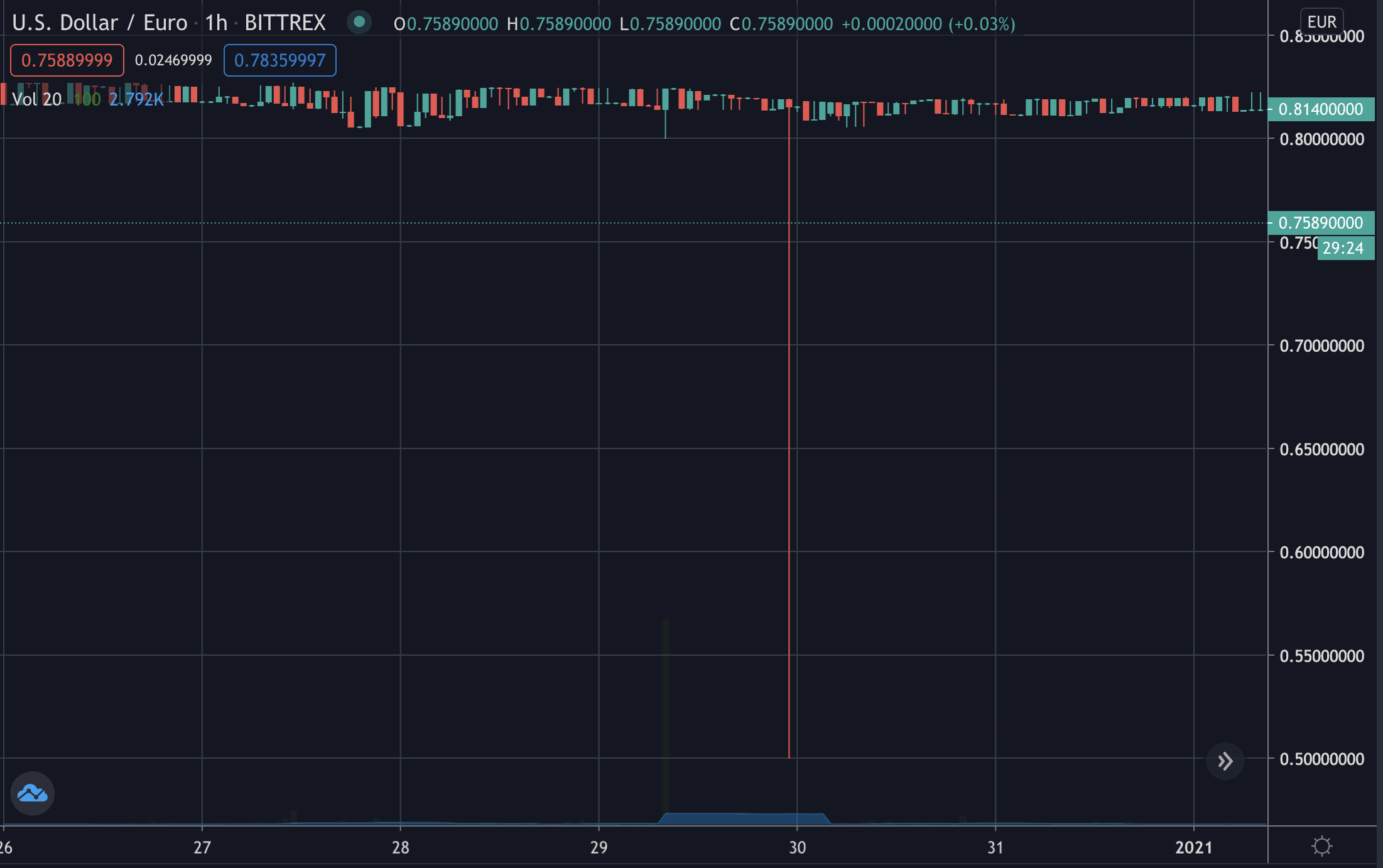 On the crypto exchange Bittrex, the dollar flash crashed with the USDT/EUR pair also seeing significant pressure.
On Kraken, the tokenized dollar fell by more than 10% against the euro as the market squeezed out any arbitrage avenue.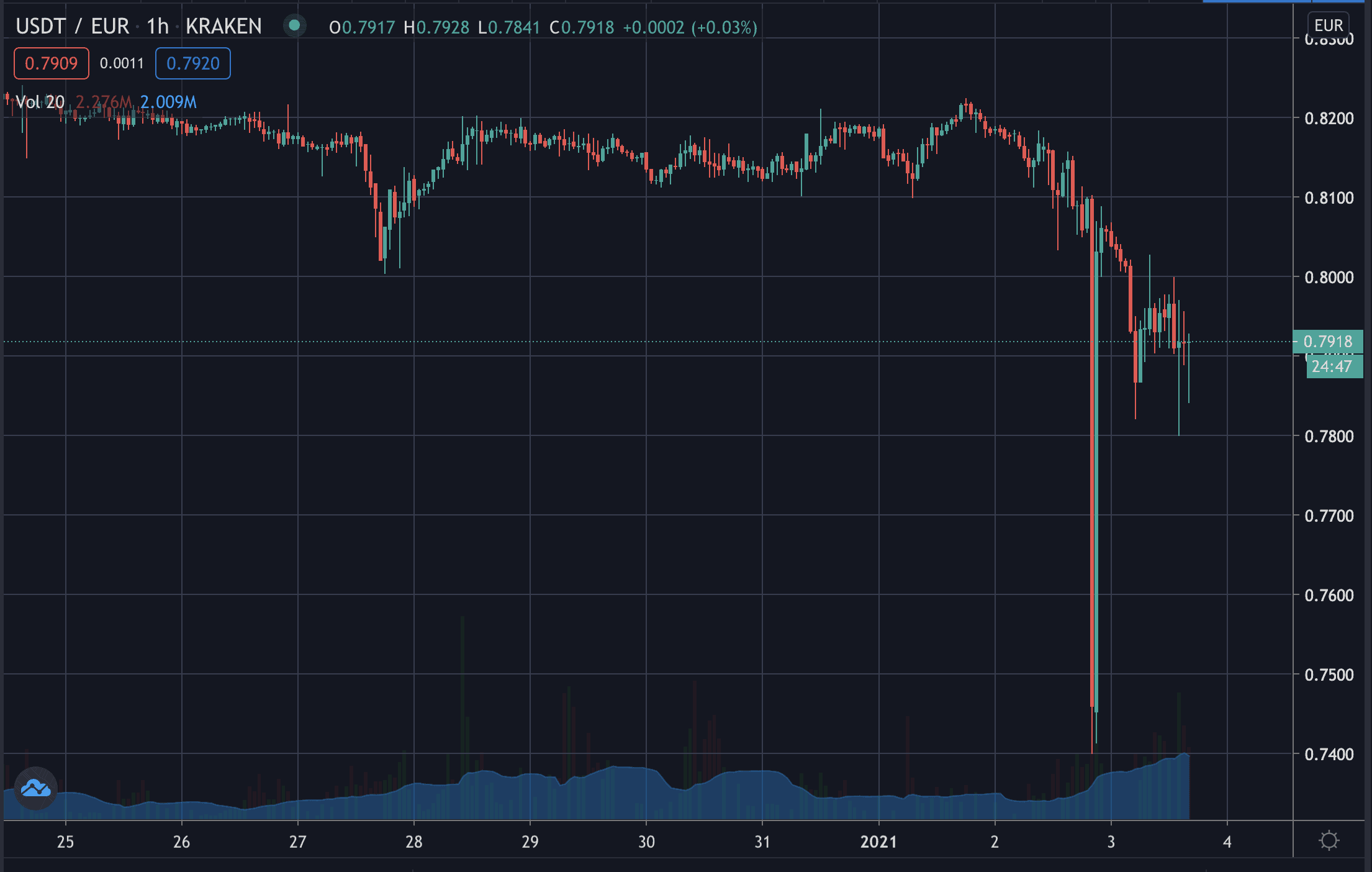 The dollar is currently at about €0.82 on global exchanges, but the crypto euro shortage has sent it to €0.79 on the more liquid trading pairs.
Volumes here however are minuscule where foreign exchange markets are concerned which move trillions a day.
In addition more professional arbitragers tap into these fx markets for their bot arbs, so when they open the prices should align.
During that alignment we might see significant volatility, first up presumably, and then maybe down as they sell the euro bought bitcoins for dollars.
Or they might just hold and see it out, but whatever they do, this event may lead to a wider adoption of tokenized euros.
Tether offers it but at a minuscule scale of just $40 million. Some other new projects offer tether style tokenized euros too, but there has been almost no adoption because the tokenized dollar performed much of the needed service in regards to exchange trading or arb opportunity taking.
The dollar however is losing value, so plenty might want to sit on euros while playing the market, leading to potentially a far bigger crypto role for the euro as this decade opens.
Source: Read Full Article