HDFC Bank has reshuffled the portfolios of its senior management team.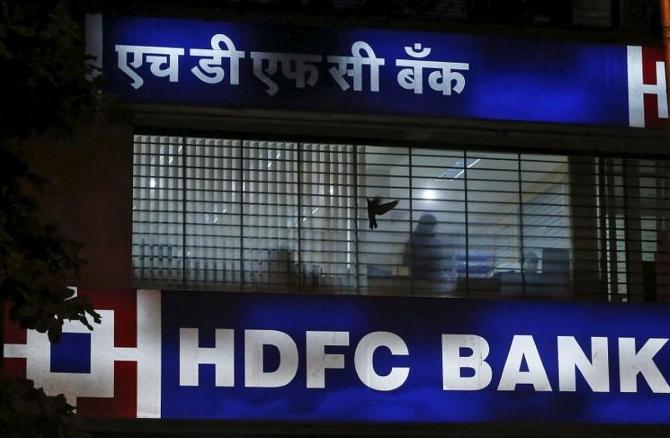 This is the first major rejig after the amalgamation of HDFC Ltd on July 1.
"The runway for our growth is large. This change is being done to bring in a very sharp focus on leveraging what we have built and for enhanced execution," said Sashidhar Jagdishan, managing director and chief executive of HDFC Bank, explaining the reason for this overhaul.
Last month, the Reserve Bank of India (RBI) approved a three-year extension for Jagdishan, who was appointed in October 2020.
Kaizad Bharucha, deputy MD in charge of wholesale banking, will have additional portfolios which are inclusive banking initiatives group, corporate social responsibility (CSR), and environmental, social, and corporate governance (ESG).
Arvind Kapil, who is group head for retail assets, will now handle the mortgage portfolio which was inherited following the merger with HDFC.
"Arvind Kapil, group head, will now spearhead the mortgage business (home loan, loan against property (LAP), and HDFC sales), creating long-lasting customer relationships with product bundling from the bank's portfolio of retail products and leveraging the vast distribution that has been created," according to an internal memorandum, which has been reviewed by Business Standard.
Arvind Vohra, group head of retail branch banking, will now be group head of retail assets (excluding mortgages and SLI [sustainable livelihood initiative]).
"Having spearheaded the biggest retail expansion over the last many years, Arvind shall now focus on further increasing the retail assets penetration given the healthy balance sheet mix that we have now," the note stated.
Both Kapil and Vohra will continue to report to the MD & CEO.
HDFC Bank, which has been rapidly expanding its branch presence, decided to have two branch banking heads, instead of one.
Smita Bhagat, and Sampath Kumar, both group heads, will be new retail branch banking heads of the bank.
The bank has over 8,000 branches.
Bhagat will lead branch banking for the north, central and east regions; Kumar will be responsible for the west and south regions.
"To support business momentum and more synergistic working on the ground, the country is divided into two branch banking regions.
"The supporting verticals to the liability business like government & institutional business (GIB), alternate banking channel, and domestic NR, will now be part of retail branch banking and will get integrated with the retail branch banking hierarchy in the regions," the note said.
Ashima Bhat, group head, will be responsible for tele sales/relationship channel, and will continue to lead the infrastructure function.
The bank said Bhat's key task would be to create a "bank within a bank" and further enhance the ability to provide relationship management services to the increasing base of our customer franchise.
Bhagat, Kumar, and Bhat shall report to Ashish Parthasarathy, who is the treasurer of the bank, in their new roles.
Arup Rakshit, group head, will now be responsible for the treasury function and continue to report to Parthasarathy.
Parag Rao, who is the group head for payments, consumer finance, and digital banking, will now be additionally responsible for marketing, liability product group, third-party products, and non-resident products.
The bank said Payzapp, Vyaapar, Smartbuy, and other consumer-facing digital products would be run as direct-to-consumer digital businesses with their own separate profit & loss (P&L) account, and would be headed by Ravi Santhanam.
Santhanam will continue to spearhead digital sales of retail products as chief marketing officer.
Anjani Rathor, group head, would be chief digital experience officer of the bank.
Rakesh Singh, who heads investment and private banking as group head, would spearhead the creation of banking as a service (BaaS) concept, HDFC Bank said.
"The BaaS channel is expected to become as big as the traditional channels in the years to come.
"Rakesh will also be responsible for offshore international banking," it said.
Ramesh Lakshminarayanan, chief information officer, would lead the entire IT and digital function of the bank to unify all the technology and digital developments and create a more holistic core and customer experience layer.
The IT organisation of the erstwhile HDFC Limited will be fully integrated with the overall IT & digital structure.
The integrated structure will be communicated subsequently. Ramesh will report to the MD & CEO in his new role.
All the new responsibilities came into effect on October 1.
Source: Read Full Article