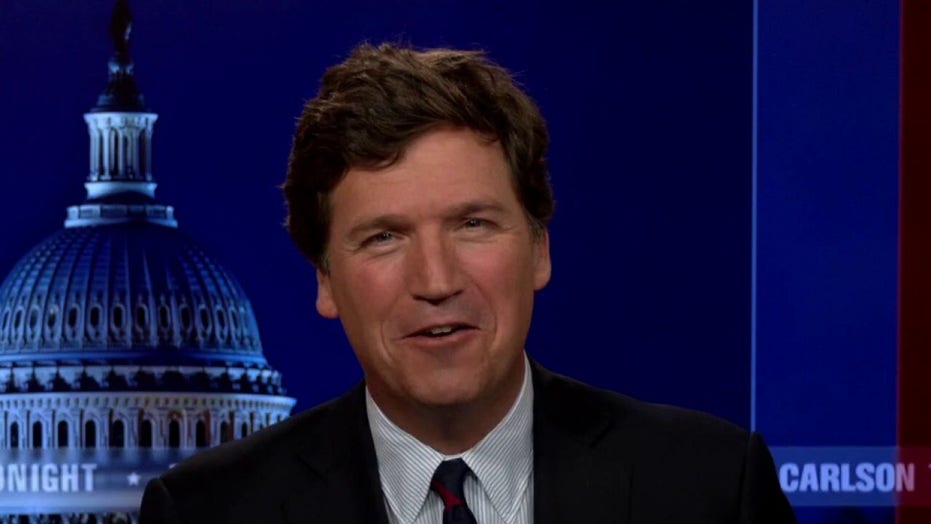 Tucker: Eric Swalwell has a problem with money
'Tucker Carlson Tonight' host takes a deeper look into the California Democrat's use of campaign funds
Rep. Eric Swalwell, D-Calif., likened Sen. Ted Cruz, R-Texas, and Reps. Matt Gaetz, R-Fla., and Jim Jordan, R-Ohio, to WWE wrestlers, suggesting that in front of cameras they are merely putting on a show for their fans.
Swalwell, 40, made the comments about his GOP colleagues during an appearance on the MeidasTouch podcast.
"It's pro wrestling, to be honest," Swalwell said. "Many of my colleagues are better suited to work at the WWE."
In a clip of the interview, Swalwell suggested he once had a cordial working relationship with Gaetz "before Trumpism took off," but Gaetz "turned into a character."
"There were times where he would laugh at himself, you know, to keep, you know, the act going. That's what's so frustrating," Swalwell said.
If someone were to run into Gaetz, Jordan, or Cruz at the Santa Monica Pier, he said, they would seem like "nice guys" and nothing like how they supposedly portray themselves on Twitter or TV.
Swalwell recalled an encounter he had with Cruz during Trump's impeachment trial. He said that Cruz commended him on the "great job" he was doing – which seemed to contradict how Cruz spoke of Swalwell during media appearances.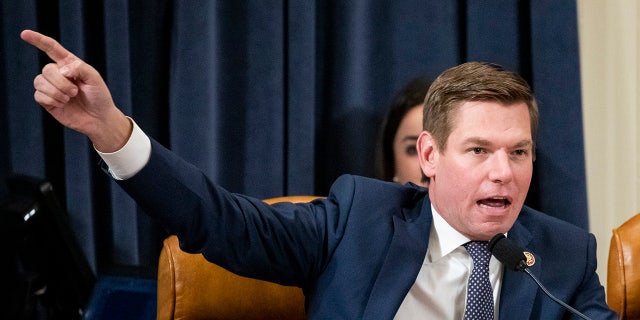 FILE: U.S. Rep. Eric Swalwell, D-Calif., questions Gordon Sondland, the U.S ambassador to the European Union, during a hearing before the House Intelligence Committee in the Longworth House Office Building on Capitol Hill November 20, 2019 in Washington, DC. 
(Getty Images)
"To him, if you're a pro wrestler, like it doesn't matter that you hit me over the head in the ring with a steel chair. It's all fake, right? You're just doing what the fans want. So, I should just be cool with it because he projects on to me what he does. He thinks that I'm just performing as well. And that's what's most sickening. I don't even know what these guys believe."
In response, a spokesman for Gaetz accused Swalwell of name-checking Gaetz, Jordan, and Cruz "because they are the most effective Republicans in Congress."
"It's rich to be compared to a WWE wrestler by a man who rides camels shirtless through the desert in between meetings with terrorists," the spokesman said.
Fox News has reached out to the offices of Cruz and Jordan but did not hear back before publication.
Source: Read Full Article