On Wednesday afternoon, as Congress met in the U.S. Capitol in Washington, D.C. to officially-officially certify President-elect Joseph R. Biden Jr.'s White House win, a pro–Donald Trump mob stormed into the government building, putting the counting of electoral college votes to an abrupt stop. Hundreds of rioters crashed through windows, pushed through doors, and broke into various congressional offices, sending the building into lockdown as lawmakers sheltered in place and were evacuated. All while chaos and violence—including reports of a woman suffering a fatal gunshot wound to the chest—continued outside. Inside, D.C.-based visual journalist Ting Shen, 31, on assignment to document the count for Bloomberg, captured much of the chaos through his lens before being evacuated alongside congressional staffers. After seeing a video Shen shared on Twitter of his view from inside the Capitol, Cosmopolitan reached out, and while waiting out the lockdown, he gave us a detailed account of what the day was like.
Twenty minutes before I took that video, I was in the U.S. Capitol Building's rotunda and I was told by a colleague via text that the the Cannon House Office Building was being evacuated because of a suspicious package. It was right after the Arizona electoral votes began being contested, and I was busy filing images of the senators walking back to the Senate chamber. So after I finished filing, I started moving, looking for other photographers to see what was happening and to get my own pictures too. As photographers, it's our job to document what's happening.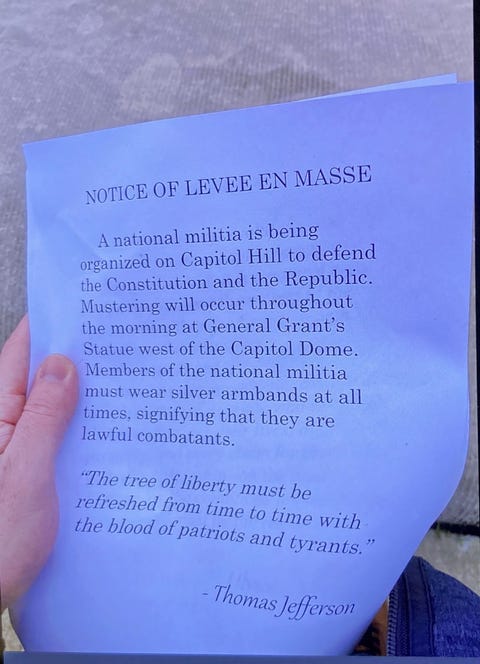 On a normal day, we have to go through multiple layers of security. There's entrances with badges, and mostly, they're blocked now. Some of the places the rioters were coming in through, they're usually blocked off. Those are places off-limits for normal people. Even with a congressional badge, you can't even go there. I saw firsthand people jumping into the building.
We were trying to see what was happening outside, but there's not a lot of windows. I saw a police officer pulling out his pepper spray to stop the rioters, but he was alone, so he had to eventually give up. At the Capitol steps, at the first level on the House side, we saw rioters starting to break into the windows, the doors, and there were not many police there. Seeing that, it was scary. That was the "oh, shit" moment.
We knew we had to follow the shelter-in-place order and get back to the Senate Press Photographers' Gallery. There were more photographers there, but then they heard of more stuff going down, so a bunch of them stormed out. I was trying to send out a few images that I'd just captured from the people who were jumping into the building.
Source: Read Full Article