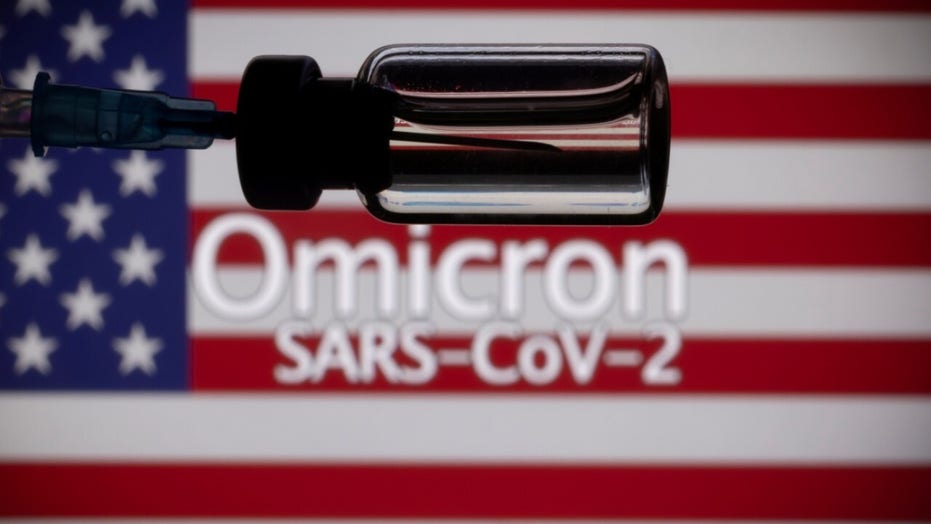 Dr. Siegel cautions against fear of the unknown with Omicron variant
Fox News medical contributor Dr. Marc Siegel reacts to the first U.S. Omicron COVID case and the latest on the Delta variant.
Colorado Gov. Jared Polis announced Thursday that a case of the omicron variant of the coronavirus has been documented in his state.
"Just moments ago, Colorado Department of Public Health and Environment confirmed the first Colorado case of the omicron variant," Polis said in a press conference. "It is somebody who just traveled to southern Africa and returned."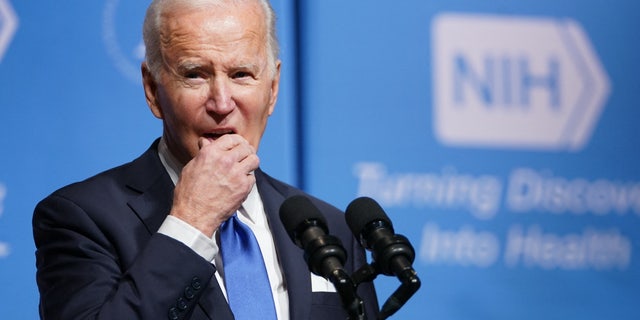 US President Joe Biden speaks about the administrations response to Covid-19 and the Omicron variant at the National Institutes of Health (NIH) in Bethesda, Maryland on December 2, 2021. – Biden said Thursday the United States' Covid-19 response shouldn't be politically divisive and he hoped for bipartisan backing for his plan for winter. (Photo by MANDEL NGAN / AFP) (Photo by MANDEL NGAN/AFP via Getty Images)
((Photo by MANDEL NGAN/AFP via Getty Images))
Polis said that the individual is a female suffering mild symptoms who is isolating at home.
The individual was vaccinated but had not received a booster shot, the governor said.
Polis added that he does not believe the omicron variant is "prevalent" in Colorado due to waste waster tests and samples of coronavirus tests.
The Colorado Department of Public Health and Environment also issued a press release urging residents to get vaccinated.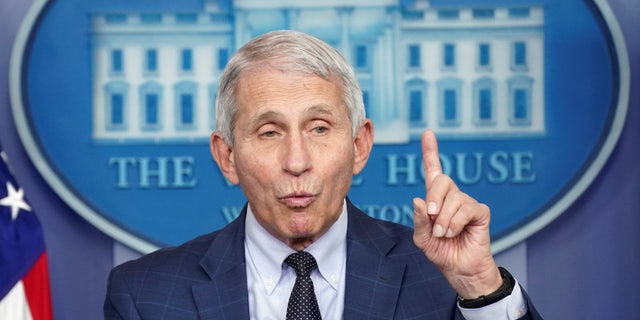 Dr. Anthony Fauci speaks about the Omicron coronavirus variant case, which was detected in California, during a press briefing at the White House in Washington, U.S., December 1, 2021. REUTERS/Kevin Lamarque     
The Colorado omicron case represents the third case in the United States after two prior cases in California and Minnesota.
It is not certain where or when the variant first emerged, although Nigeria's national public health institute said Wednesday it had detected the variant in a sample it collected in October.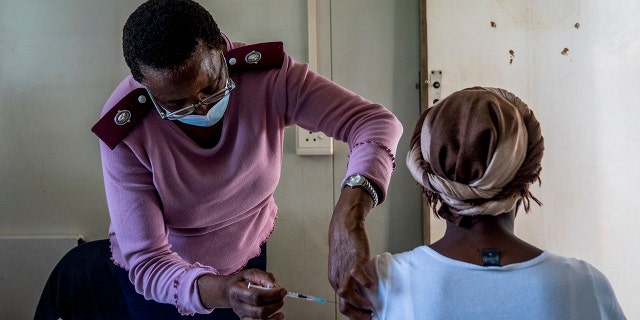 A woman is vaccinated against COVID-19 in Lawley, south of Johannesburg, South Africa, Wednesday, Dec. 1, 2021. Scientists say it could be weeks before they better understand how dangerous the omicron variant is. 
(AP Photo/ Shiraaz Mohamed)
Those infected by the new variant have suffered "very mild symptoms" so far, according to a South African doctor who first documented the variant.
Fox News' Julia Musto contributed to this report
Source: Read Full Article