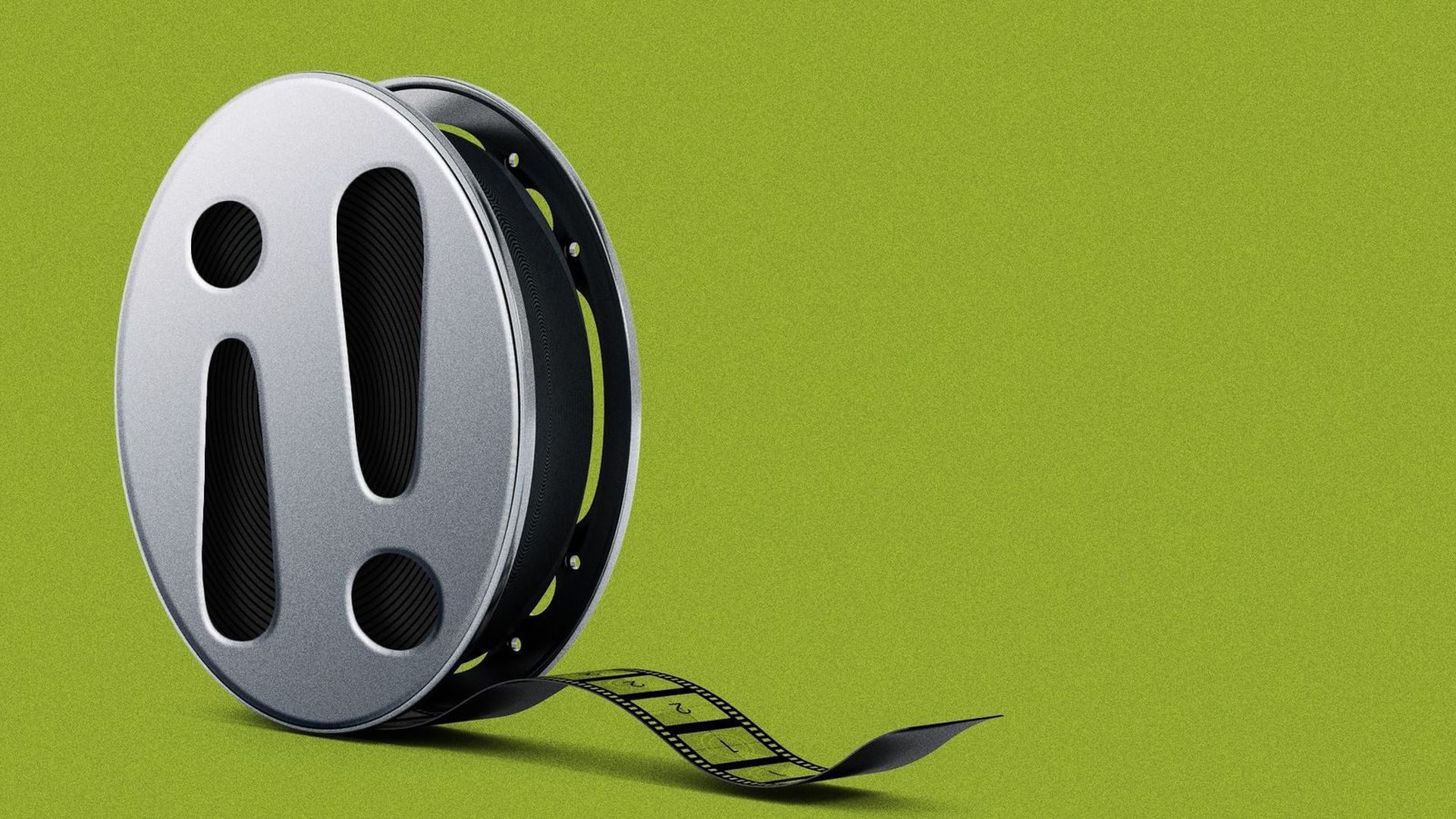 Illustration: Maura Losch/Axios
A new movie studio aimed at reaching Hispanic audiences launched this month with a mission to fill a content hole that Hollywood has left open, its founder tells Axoios.
Why it matters: Latinos are huge moviegoers but represent a fraction of people in front of and behind the screen.
Driving the news: Albert Sandoval, a Mexican American movie buff with more than 15 years in the movie industry, tells Axios Latino that he started Ultraísmo because he was sick of the way Hollywood executives rarely get behind — and fund — Latino-led projects.
"I got tired of waiting for the decision-makers in Hollywood to give us the opportunity to represent our culture in anything other than a negative stereotype," Sandoval says.
"From a business perspective, I cannot understand why Hollywood has not made a more concerted effort to invest in understanding this market more," he adds."I think it's a combination of decades and decades and decades of misrepresentation; a lot of ignorance about the nuances of Latino culture."
To find the projects, Ultraísmo takes a different approach than traditional studios: finding corporate sponsors.
Ultraísmo announced its first project — "Cine de Oro: The Golden Age of Mexican Cinema," a documentary that explores Mexican film from the 1930s to the 1950s — last week.
The film is in production and is expected to premiere in September 2024.
What they're saying: Michael Pachter, an analyst and managing director of equity research for Wedbush Securities, says studios are slowly coming around to making Hispanic content, but progress is extremely slow.
The success of international films like the Korean movie "Parasite" and directors like Guillermo del Toro, however, show that there's a hungry audience for diverse films, he says.
If Sandoval succeeds with Ultraísmo — and Pachter thinks he will — more filmmakers will likely try the approach, Pachter says.
"I've never noticed [a studio] focused on a particular culture probably with the exception of Bollywood because that's a proven production value," Pachter adds. "I think his approach is actually smart."
What to watch: Sandoval says the studio will produce more documentaries and scripted films in the future.
"There's so many different incredibly important pieces of information that I'm looking to share with the world, not only because we never get recognized for these accomplishments, but to contribute to the dialogue about our community and our culture and our heritage and what the means to us as Mexican Americans in the modern world."
Subscribe to Axios Latino to get vital news about Latinos and Latin America, delivered to your inbox on Tuesdays and Thursdays.
Source: Read Full Article