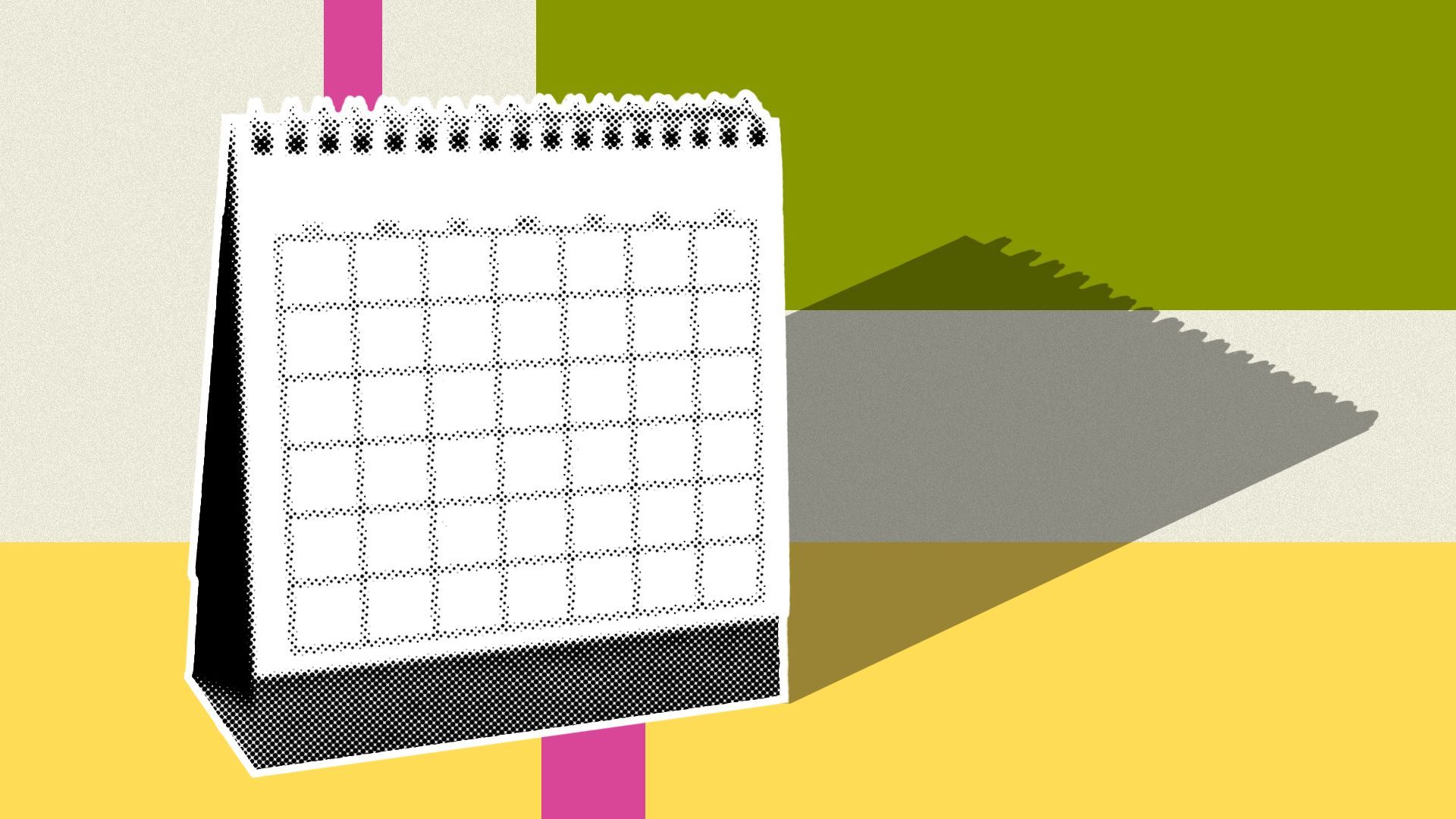 Illustration: Annelise Capossela/Axios
The past 10 days have felt like an eternity, so here's a handy timeline of what's happened:
March 8: SVB announced it has raised $500 million from General Atlantic and plans for a $1.25 billion common stock sale, plus another $500 million of depository shares.
Earlier in the day, Silvergate, a bank popular with the crypto industry, announced it's shutting down operations, a harbinger to what's to come.
March 9: When markets opened, SVB's stock fell 30% (and eventually 60% that day and a growing number of VCs and startups started to pull their money out of the bank.
SVB CEO Greg Becker attempted to appease VCs and startups in a conference video call, asking them to "stay calm." The bank also updated Goldman Sachs on deposit outflows, effectively killing the share offering.
By the end of the day, customers had initiated $42 billion in withdrawals, making it the largest bank run in history.
March 10: U.S. regulators took control of the bank Friday morning, shutting it down.
In the evening, the FDIC informed an unknown number of SVB employees that they'd keep their jobs as part of the newly formed bridge bank for the next 45 days.
March 12: Bids to acquire SVB were due on Sunday, but there was no sale (the FDIC reportedly declined the lone bid by an unnamed company).
March 12: The U.S. government announced it would backstop all SVB deposits.
Regulators shut down Signature Bank in New York, citing systemic risk.
March 13: SVB's U.K. arm is sold to HSBC for £1.
First Republic Bank's stock plunges 60% as the market got jittery about a broader banking crisis. Other regional banks also saw stock drops.
SVB reopens for business as the newly set up Silicon Valley Bridge Bank.
The Fed announces a review of SVB's failure.
March 15: Credit Suisse, who's had its own woes for quite some time, announced it will borrow up to 50 billion Swiss francs ($53.68 billion) from the Swiss National Bank to strengthen its liquidity.
March 16: Treasury Secretary Janet Yellen reassured Congress that the U.S. banking system is "sound."
11 banks inject $30 billion of deposits into First Republic Bank as a show of confidence as it's spent the week trying to avoid SVB's fate.
March 17: SVB Financial Group files for Ch. 11 bankruptcy protection in the Southern District of New York.
Bids in a second attempt to sell SVB are reportedly due.
Source: Read Full Article