Fox News Flash top headlines for December 15
Fox News Flash top headlines are here. Check out what's clicking on Foxnews.com.
The U.S. military downed a drone deemed to have hostile intent Tuesday that was headed toward a base in southeast Syria that houses 200 American troops, a senior defense official told Fox News' Jennifer Griffin.
Two unmanned aerial systems were spotted entering the At Tanf Garrison Deconfliction Zone located along the Iraq and Jordan-Syria border. One of the two drones traveled deeper into the zone and was shot down after "demonstrating hostile intent," Capt. Bill Urban, the spokesman for U.S. Central Command, told Fox News. The other drone left the area.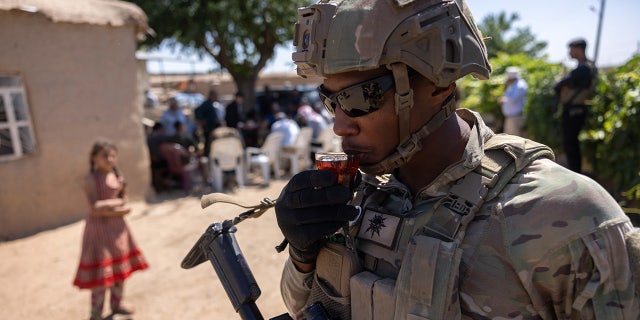 FILE: A U.S. Army soldier sips tea passed out by local residents as his commanding officer and allied troops meet with local villagers on May 26, 2021 near the Turkish border in northeastern Syria. The U.S. maintains a military presence in the region. (Photo by John Moore/Getty Images)
(John Moore/Getty Images)
There were no casualties or damage to the facilities, Urban said. Another military official told Fox that the drone was downed in an air-to-air strike and was never close enough to the base to jeopardize troops. They were believed to have been launched by Iranian-backed Shia militias in the region, a military official said.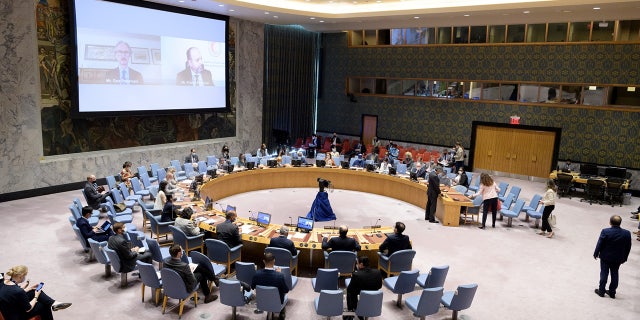 Photo taken on Aug. 24, 2021 shows a view of the Security Council meeting on the situation in Syria at the UN headquarters in New York. UN officials and representatives of member countries noted that escalating conflict and a deepening economic crisis have pushed humanitarian needs to the highest levels. (Manuel Elías/UN Photo/Handout via Xinhua)
(Manuel Elías/UN Photo/Handout via Xinhua)
The U.S. still maintains a strong military presence in the Middle East. Tens of thousands of American troops operate tanks in Kuwait, sail through the Strait of Hormuz and fly missions across the Arabian Peninsula.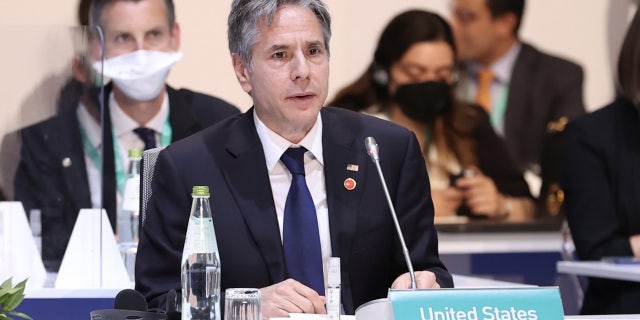 FILE: U.S. Secretary of State Antony Blinken attends a ministerial meeting on Syria, on June 28, 2021, in Rome, Italy. (Photo by Fatih Aktas/Anadolu Agency via Getty Images)
(Fatih Aktas/Anadolu Agency via Getty Images)
The chaotic withdrawal from Afghanistan has raised questions about the U.S. military's commitment to the region amid concerns about an assertive Russia and China.
The U.S. has been trying to get Iran to sign back on to the Obama-era nuke deal that was jettisoned by the Trump administration in 2018, but has been hitting a diplomatic stalemate.
Robert Malley, the U.S. envoy for Iran, said at a conference in Bahrain a few weeks ago that "the time will come if Iran continues at this pace with the advancements they've made, [it] will make it impossible even if we were going to go back to the JCPOA to recapture the benefits."
The Associated Press contributed to this report
Source: Read Full Article