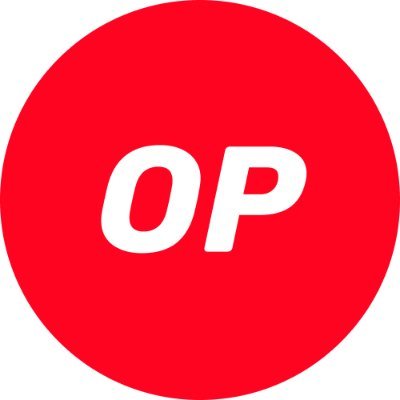 Ethereum Layer 2 scaling Solution Optimism Airdrops Its Widely Anticipated OP Governance Token
The details concerning the token airdrop event were first unveiled in April 2022, when the firm announced its plan to launch a Decentralized Autonomous DAO along with its governance token OP.
Optimism's OP Token Is Now Live
Ethereum Layer 2 solution Optimism has finally launched its governance token called OP. The token was launched earlier today and was airdropped to nearly 2,49,000 registered ethereum wallets.
Wow, what a day.
OP Drop #1 had a turbulent launch which we finally stabilized after more than five hours of non-stop work.
We'll be publishing a full, detailed retrospective on the lessons learned next week. Let's quickly talk about what happened.
The firm had first floated the idea of launching a governance token back in April 2022, when it had unveiled "The optimism collective." The collective was later described as a "large-scale experiment in digital democratic governance, built to drive rapid and sustainable growth of a decentralized ecosystem, and stewarded by the newly formed Optimism Foundation,"
In addition to this, the statement further outlined the significance of launching an exclusive governance token that would equip people with the right to "vote on Optimism protocol upgrades, project incentives as a part of a Governance Fund, and more."
The release of OP marks the end of one chapter and the start of an entirely new one on our journey towards a more open, human-centric internet.
In the meantime, it's going to be a hot #OPSummer.
Remember to stay cool and, as always, Optimistic! 🔴✨https://t.co/CXQlqNT6Dq
Optimism is a layer 2 scaling solution for Ethereum that supports all Ethereum DApps. According to ZeroCap, instead of running all computation and data on the Ethereum network, Optimism puts all transaction data on-chain and runs computation off-chain, which helps in increasing Ethereum's transaction per second and further assists in lowering the transaction fee.
The Overwhelming Response Of Users Towards Optimism OP Airdrop
Optimism OP airdrop event was met with overwhelming demand. Several users who were eager to claim their free tokens were unable to do so because of the token's exceedingly high demand. Users took to Twitter to voice several issues, adding that they were unable to claim the newly dropped OP tokens.
Anyone getting the error "There was an error generating proof. Unable to delegate tokens" ? Is it just network congestion or am I doing something wrong on my part? $op pic.twitter.com/S9Bcbn6MsJ
However, the issue was later resolved when the network published a status update via Twitter stating that they are working towards resolving the heavy network congestion that was caused due to its mainnet's discrepancy.
Sup sleuths—as you might have guessed, OP Drop #1 launches today. We have NOT officially announced yet, but we're already experiencing an all-time high demand. We knew everyone would be excited, but holy cow—y'all just couldn't wait for #OPSummer.
Image: Optimism/Twitter
Source: Read Full Article